In addition to the most recent news from DriveThruFiction.com subscribers to our newsletter also receive the latest in freebies, discounts offers, and featured reviews. You can sign up for our newsletter here!
Customer Newsletter for 07/16/2016

Murder, Mystery, and more!
You're receiving this newsletter because you subscribed to it on DriveThruFiction.com. Not interested anymore? Click here to unsubscribe.
Having trouble viewing this newsletter? Click here to read it online.
Fiction Fans!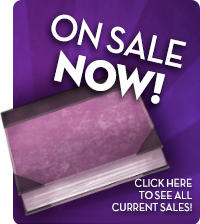 Stop by the DriveThruFiction Sale Guide for some great deals on magic, mayhem, and more!
The battle for reality ignites as mages of all stripes vie for the fabled Horizon Realms, the dimensions juxtaposing Earth and ... elsewhere. Robert Weinberg's Horizon War Trilogy from White Wolf Publishing is 33% Off!
The dead have risen. God help the living. It's too late to run. The zombies are everywhere. Original tales of zombie horror in the Books of All Flesh from Eden Studios are 25% Off!
From H.P. Lovecraft to Edgar Allan Poe and more! Save 25% on Weird Tales from Wildside Press!
Read on for new releases from Apex Book Company, Untreed Reads Publishing, Solaris Books, and more!
Free eBook of the Week!
Gods, Blood, Magic
A darkness has taken control of Culhuacan, one of the Toltec's most powerful kingdoms. The bloodthirsty sorcerer god Smoking Mirror has sent her patron god—the benevolent Feathered Serpent–into exile, but the Feathered Serpent is determined not only to regain his sacred city, but also to end human sacrifice all together.
Princess Quetzalpetlatl barely escaped Culhuacan with her life, but when the Feathered Serpent tasks her with helping his mortal son Topiltzin fulfill his divine mandate, she eagerly embraces her destiny. Finally she can avenge her father's murder at the hands of the Smoking Mirror's high priest, and return home. Yet the price for involving herself in a war among the gods is high, paid in blood and loss. But for Topiltzin—who's more than just a brother to her—she's willing to do anything.
Even sacrifice her own heart.
Murder, Mystery, and more!
Lyn McConchie transports us to Victorian London, where Sherlock Holmes and John Watson must solve two cases involving Poisonous People.
A POISONING AT THE PUBLISHER: Maid and occasional cook Mary Fellowes has been accused of attempting to poison her employers and the evidence against her is damning -- or is it? Is she the scheming and vengeful woman that others describe? Or is she innocent, caught in a web of deceit? Holmes and Watson must follow the evidence, exposing long-buried family secrets and hidden conflict, in order to discover the truth and prevent a deadly injustice.
THE DREADFUL DIARY: Who murdered successful businessman Gerald Barnes Wimbledon, and why? Stymied by the case, Scotland Yard calls in Holmes and Watson. Their investigations unearth a hidden diary -- a journal whose pages provide motives for several business rivals, as well as for the woman he loved and who spurned him publicly. As Holmes and Watson dig deeper into Wimbledon's past, they must question everything they have learned about the man calling himself Gerald Barnes Wimbledon, including how he died.
$3.99

Fifteen-year-old Jackson is different from the other children at the foundling hospital. Scales sometimes cover his arms. Tentacles coil just below his skin. Despite this Jackson tries to fit in with the other children. He tries to be normal for Sister Jerome Grace and the priests. But when a woman asks for a boy like him, all that changes. His name is pinned to his jacket and an orphan train whisks him across the country to Macquarie's.
At Macquarie's, Jackson finds a home unlike any he could have imagined. The bronze lions outside the doors eat whomever they deem unfit to enter, the hallways and rooms shift and change at will, and Cressida – the woman who adopted him – assures him he no longer has to hide what he is. But new freedoms hide dark secrets. There are territories, allegiances, and a kraken in the basement that eats shadows.
As Jackson learns more about the new world he's living in and about who he is, he has to decide who he will stand with: Cressida, the woman who gave him a home and a purpose, or Mae, the black-eyed lion tamer with a past as enigmatic as his own. The Kraken Sea is a fast paced adventure full of mystery, Fates, and writhing tentacles just below the surface, and in the middle of it all is a boy searching for himself.
$3.99

NOTHING AHEAD BUT VENGEANCE - NOTHING BEHIND BUT BLOOD
Soldier. Fight slave. Smuggler. Warrior. Brigand Lord. You may have encountered Jonmarc Vahanian in the Chronicles of the Necromancer but you don't really know him until you walk in his footsteps. This is the start of his epic journey.
A blacksmith's son in a small fishing village before raiders killed his amily, Jonmarc was wounded and left for dead in the attack. He tried to rebuild his life, but when a dangerous bargain with a shadowy stranger went wrong, he found himself on the run.
Gail Z. Martin returns to the world of her internationally best-selling books with these thrilling ales of adventure and high fantasy, collected together here for the very first time.
$6.99

Featured eBooks!
Pick of the Week!
Conspirators
by Pegasus Pulp Publishing
Lord Jonathan Summerton, husband, father, lord of Caswallon and current head of one of the oldest families in the Empire. For too many years, he turned a blind eye to the abuses perpetrated by the Emperor and his followers. But now that his homeworld is under threat, he is no longer willing to stay silent.
Arthur Madden, miner's son from Askvig IV turned Rebel leader turned most wanted man in the universe. He has dedicated his life to fighting the Empire and putting an end to injustice and inequality. However, in order to achieve that goal, he needs allies, including some who seem to represent everything he fights against.
Alanna Greyskull, former commander in the Imperial Navy. Court-martialled for refusing to scorch a planet full of unarmed civilians, she escaped the firing squad and wound up joining the Great Galactic Rebellion, because there was nowhere else she could go. Ever since then she has been trying to bring some semblance of organisation to the chaotic rabble that makes up the Rebellion, while plotting to make the Empire pay for what was done to her.
When these three meet in a nameless restaurant on the planet Wei Xiu II, lives are changed and history is made and the universe will never be the same…
$2.99

DriveThruFiction.com: The best in downloadable fiction titles