Follow Your Favorites!
Sign in
to get custom notifications of new products!

Featured Product
The Saga of Atilus [BUNDLE]
by Wildside Press

Set against the immense decadence of Imperial Rome, the story of Atilus depicts the glory, the spectacle, and the blood-lust of the gladitorial games in all their savagery.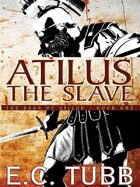 | Products found in this section... | Sort by: |
| --- | --- |
| | | |
| --- | --- | --- |
| Title ▲ | Publisher | Price |
| Unexpectedly, Hank Morgan is struck in the head and wakes up in 6th century England. In order to make himself useful he approaches the revered King Arthur to solve the medieval problems with 19th century problem solving. Through his problem solving he comes to realize that all he learned of this time may not be true. ... [click here for more] | Solace Games | $19.99 $1.99 |
| After having come into a considerable sum of money Huck Finn and his friend Tom Sawyer are bound on causing all kinds of trouble when Huck's alcoholic father comes to town and kidnaps Huck Finn. Having to fake his own death to escape his father's imprisoning, Huck unites with another friend Jim, who is an run away slave who was afraid of getting sold to more brutal owners farther down the... [click here for more] | Solace Games | $18.99 $1.99 |
| From the cold, misty shores of Britain, which the Emperor Claudius had invaded, Atilus Cindras was taken as a boy slave to work and fight for the greater glory of the Roman Empire. Eventually, he was sent to a gladiator school, and there trained to fight--and perhaps die--in the arena. But Atilus survives the years of decadent slaughter, and gradually gains power and riches as he navigates through... [click here for more] | Wildside Press | $3.99 |
| Set against the immense decadence of Imperial Rome, the story of Atilus depicts the glory, the spectacle, and the blood-lust of the gladitorial games in all their savagery. In the third year of the reign of Claudius, a young boy, Atilus Cindras, watches in terror as the Roman legions plunder, rape, and route the proud Icení warriors of Britain. When they leave, they take the young men with... [click here for more] | Wildside Press | $2.99 |
| Illyria's Duke Orsino has raised new, powerful allies, and in a last-ditch attempt to win the war, Don Pedro and his brother John, wise old Jacques and the physician Helena sail to Milan to appeal in person for the wizard Prospero's aid. But unseasonal storms drive them onto the Illyrian shore, and into the hands of their enemies... Monstrous Little Voices is a collection of five short... [click here for more] | Rebellion Publishing Ltd | $2.99 |
| In HebrewPunk, World Fantasy Award-winning author Lavie Tidhar builds stories that are infused with centuries of tradition and painted with Hebrew mythology. We meet the Tzaddik as he faces off against a vengeful angel intent on sending the Fallen to hell. The shape shifting Rat fights lycanthropic Nazis. The Rabbi takes us on a thoughtful and amusing journey into the possibilities of a Jewish state... [click here for more] | Apex Book Company | $2.99 |
| Two years ago, the crow-god Marhuk sent his grandson to Sixes. Two nights ago, a stranger picked up his gun and shot him. Two hours ago, the funeral party set out, braving the wastelands to bring home the body of Dulei Marhuk. Out in the wastes, one more corpse should hardly make a difference. But the blighted landscape has been ravaged by drought, twisted by violence, warped by magic –... [click here for more] | Rebellion Publishing Ltd | $6.99 |
| Merlin: Sired by a demon but won to good by a strong mother… This is no made-up tale, but the REAL origin story of Merlin from the year 1215 AD, retold for readers of today. "The Swithen series is an exciting new addition to modern Arthurian fiction. Too often, Arthurian characters become stick figures in modern retellings, but that is far from the case here. ...I only wished it was longer."... [click here for more] | The Swithen | $2.99 |
| Cut off from the Home Worlds, the Bora Rina Colonial District is riven by civil war. As the Newly-created Grand Republic tightens its totalitarian grasp over the region, rebel worlds and warships fight for their independence. Pirates, patriotic traitors and a broken hero find themselves aligned against the might of the Grand Republican fleet. ... [click here for more] | Avalon Game Company | $5.99 |
| When Tom skips school and is forced to whitewash a fence as punishment and he thinks to trade this type of work and he asks his friends to trade his services for trinkets they earn in Sunday school which he uses to gain a Bible. During this time he falls in love with Becky and she shuns him when she learns of his romantic history. When he reunites with Huckleberry Finn, they take off to an island where... [click here for more] | Solace Games | $17.99 $1.99 |
| "Shifting supernatural borderlands inspire awe and ancient gods mirror very human desires in a fear fable that balances complex philosophy with relentless, image-packed action. Tobler creates a fluid, transformative universe that's equal parts exhilaration and terror." — Publishers Weekly (Starred Review) "Richly experimental horror." — Locus Magazine... [click here for more] | Apex Book Company | $3.99 |
| This special bundle product contains the following titles. Atilus the Gladiator: The Saga of Atilus, Book Two Regular price: $3.99 Bundle price: $2.00 Format: Multiple File Formats From the cold, misty shores of Britain, which the Emperor Claudius had invaded, Atilus Cindras was taken as a boy slave to work and fight for the greater... [click here for more] | Wildside Press | $10.97 $5.50 |