Follow Your Favorites!
Sign in
to get custom notifications of new products!

Featured Product
The Worlds of Android
by Fantasy Flight Games
The Worlds of Android is your definitive guide to the Android setting and its unique vision of the future. The Worlds of Android features full-color art and a polyphony of narrative voices that convey the immense diversity of human experience in the rich, fictional universe made famous by Android: Netrunner and the Android board game.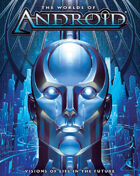 | Products found in this section... | Sort by: |
| --- | --- |
| | | |
| --- | --- | --- |
| Title | Publisher | Price |
| The Worlds of Android is your definitive guide to Android setting and its unique vision of the future. A beautiful, 272-page setting guide and art book, The Worlds of Android features full-color art, stunning gatefolds, and a polyphony of narrative voices that convey the immense diversity of human experience in the rich, fictional universe made famous by Android:... [click here for more] | Fantasy Flight Games | $39.95 $19.95 |
| Open the Nisaba Journal and immerse yourself in original fiction gathered from your favorite worlds. Issue One collects a half-dozen tales from three of Green Ronin's most popular settings—Freeport, Blue Rose, and Mutants & Masterminds—and offers ideas for incorporating the heroes, villains, and adventures from the stories into the ones you tell in your own... [click here for more] | Green Ronin Publishing | $6.99 |
| Open the Nisaba Journal and immerse yourself in original fiction gathered from your favorite worlds. Issue Two collects seven tales from three of Green Ronin's most popular settings—Freeport, Blue Rose, and Mutants & Masterminds—and offers ideas for incorporating the heroes, villains, and adventures from the stories into the ones you tell in your own campaigns.... [click here for more] | Green Ronin Publishing | $6.99 |
| M.E.T.A. Force Origins: Bobbi Sue Jackson Genre: Urban Fantasy Length: 12,100 words (34 pages) Format: PDF, EPUB, AZW3 M.E.T.A. Force Origins is a series of short stories revealing the backgrounds and early adventures of the greatest heroes of M.E.T.A. Force and their most villainous adversaries. In this issue... [click here for more] | Bloodstone Press | $0.99 |
| M.E.T.A. Force Origins: Lord Foulwind Genre: Fantasy Length: 2,100 words (6 pages) Format: PDF M.E.T.A. Force Origins is a series of short stories revealing the backgrounds and early adventures of the greatest heroes of M.E.T.A. Force and their most villainous adversaries. In this issue we explore Lord Foulwind's otherworldly... [click here for more] | Bloodstone Press | $0.99 |
| For more than 60 years, Captain America was one of Marvel Comics' flagship characters, representing truth, strength, liberty, and justice. The assassination of his alter ego, Steve Rogers, rocked the comic world, leaving numerous questions about his life and death. This book discusses topics including the representation of Nazi Germany in Captain America Comics from the 1940s to the 1960s; the creation... [click here for more] | McFarland | $14.99 |
| This special bundle product contains the following titles. Darkmask (The Sonarr and Darkmask Adventures Book 2) Regular price: $2.99 Bundle price: $2.80 Format: PDF A young girl is kidnapped, a building collapses, a loved one is lost, and Scott Roberts is left with extraordinary abilities, powers he uses to ensure that such a tragedy never happens again.... [click here for more] | LeoMetz Productions | $5.98 $5.00 |