Follow Your Favorites!
Sign in
to get custom notifications of new products!

Featured Product
Tomes of the Dead: Anno Mortis
by Rebellion Publishing Ltd
The year 40AD is drawing to a close, the last gasp of Caligula's demented reign. Rome dominates the world, but something is festering at the heart of the Empire.
Slaves are disappearing, the bodies of the dead are being stolen and mysterious shipments arrive from Egypt in the dead of night.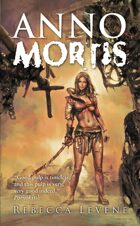 | Products found in this section... | Sort by: |
| --- | --- |
| | | |
| --- | --- | --- |
| Title | Publisher | Price |
| Imperial America has fallen. Emperor Castaigne, who ruled the nation with secret police and even more secret sorcery, has fled. The portals that connected him to his rumored source of power, the alien realm of Carcosa, have been destroyed. After a century of tyranny, democracy has returned to the USA—if those who fought for it have what it takes to keep it. Along with his loyal crew, the man they... [click here for more] | Pelgrane Press | $6.40 |
| A VAMPIRE IN ZOMBIELAND Coburn's been dead now for close to a century, but seeing as how he's a vampire and all, it doesn't much bother him. Or at least it didn't, not until he awoke from a forced five-year slumber to discover that most of human civilization was now dead - but not dead like him, oh no. See, Coburn likes blood. The rest of the walking dead, they like flesh. He's smart. Them, not... [click here for more] | Rebellion Publishing Ltd | $5.99 |
| From the depths they rose... Orders to chase down the French frigate Elita off the Cape of Good Hope came as welcome news to Captain Havelock. Stranded with the rest of the fleet at Spithead while waiting for France to initiate hostilities was an unwelcome duty for any up and coming officer. Here was a chance for glory - and prize money! The duel would prove to be far from easy though. Very soon,... [click here for more] | Rebellion Publishing Ltd | $5.99 |
| An Ancient City Holds an Ancient Secret! The year 40AD is drawing to a close, the last gasp of Caligula's demented reign. Rome dominates the world, but something is festering at the heart of the Empire. Slaves are disappearing, the bodies of the dead are being stolen and mysterious shipments arrive from Egypt in the dead of night. Barbarian gladiator Boda was brought to Rome in chains as a prisoner... [click here for more] | Rebellion Publishing Ltd | $5.99 |
| "My name is John Doe. I've been dead for ten years." I have no heartbeat, no breath, no smell, just cold, clammy flesh animated by something I don't understand. So I sell my dead flesh to the highest bidder. If the price is right, I'll kill for you, steal for you, or save your life for you. There's no mystery you can't hire me to solve... apart from this one. The bent copper torn apart... [click here for more] | Rebellion Publishing Ltd | $5.99 |
| It begins with the end... When Megan Pritchard clocks in for her late night shift in a Nevada brothel, she has no way of knowing it will be her last. Around the world, the dead are rising, and mankind is on the express train to extinction. As her coworkers turn into cannibalistic zombies, Megan is forced to flee into the desert with nothing but the clothes on her back and a vague plan to reach her... [click here for more] | William Esmont | $9.99 $3.73 |